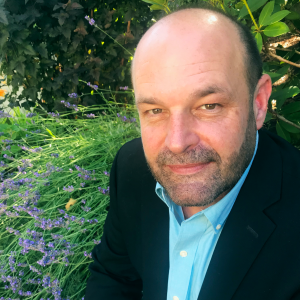 Board Member
Mike Hiestand
Mike Hiestand wears many hats. Professionally, he is a longtime First Amendment and media law attorney. He is also a writer and teacher and entrepreneur. He is the founder of Zenger Consulting and Senior Legal Counsel for the Student Press Law Center. During the 2013-14 school year, he traveled nearly 25,000 miles on a free speech bus tour with First Amendment icon Mary Beth Tinker (joined at various times by her brother John), recognized as amongst the 101 Rebels and Radicals who have most changed US history. (She and John are the kindest rebels you'll probably ever meet.) Additionally, he is the founder/president of Houstory, publisher of the original Home History Book™ archival journal and The Heirloom Registry™. He also works part-time as the volunteer director of the Center for Mindful Use, which has hosted regular programming in Bellingham's Forum de Freedom meeting space since 2016.
A military brat, he graduated from high school in Alaska. He earned a journalism degree from Marquette University and a law degree from Cornell. He is currently Senior Legal Counsel with the nonprofit Student Press Law Center, an organization he has worked with in various capacities for more than three decades (intern, fellow, staff attorney, legal consultant, interim ED, senior legal counsel), since 1989. Over the years, Mr. Hiestand has provided legal assistance to over 17,000 high school and college student journalists and their advisers.
He has written and lectured extensively on legal issues affecting the student media and was the primary author of the SPLC's book, Law of the Student Press, 3d ed. and co-author of its subsequent editions. A recognized expert in the field, he has spoken across the country and abroad. He has appeared on various radio and TV shows, including C-SPAN, Voice of America and National Public Radio and his comments have appeared in such national publications as The New York Times, USA Today, US News & World Report and The Wall Street Journal. Over the years, he's received numerous recognitions and awards for his work, including the College Media Association's Louis E. Ingelhart First Amendment Award, Journalism Education's Association Pioneer Award, Society of Professional Journalists' First Amendment Award, Marquette University's Alumni Byline Award and the Hugh M. Hefner First Amendment Award. His favorite, by far: In 2015, he was honored as a Holy Fool. The mythologist and writer Joseph Campbell said a "Holy Fool is the most dangerous person on earth" because he or she will say whatever needs to be said, no matter what, to make a difference in the world.
He is admitted to practice in Washington State and before the U.S. Supreme Court.
He currently lives with his family in the Heart of Cascadia. (Near Bellingham, WA).