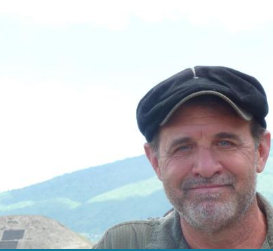 Board Member
Tedford Lewis
Ted Lewis is a founding board member.  He first met John in 1960s when his family hosted the Tinkers during the hearing of Tinker v. Des Moines by the U.S. Circuit Court of Appeals for the Eighth Circuit, in St. Louis.
Ted has been with Global Exchange since In 1995, when he started its Mexico program. Global Exchange is a San Francisco based international human rights organization dedicated to promoting social, economic and environmental justice around the world.  The Mexico Program is one of exchange and solidarity with Mexico's civil and human rights movements.
Ted has also been involved in founding a a school in the1980s that sent students to Central America and Southern Africa.  In 1990 he organized a month long civil observation mission to Nicaragua's landmark post revolutionary elections. He has three years of teaching in public schools in California and New York.  Just prior to being recruited to build the Global Exchange Mexico Program, Ted participated at the organizational level with an international election observation mission, covering the 1994 Presidential elections in Mexico. During these years, Ted often traveled with John and Ken to Mexico and Central America.

In recent years Ted has focused supporting Mexican organizations working to end the murders, corruption and impunity resulting from misguided drug policy designed in the United States. During 2011 and 2012 Ted took on a leading role in organizing A Caravan for Peace that brought dozens of Mexican drug war victims to tell their stories and appeal for change in public presentation in 27 cities across the United States.

Ted continues to write and publish.  He is cited widely in newspapers, magazines, television and radio locally and nationally in the U.S as well as in Mexico, Colombia and elsewhere: New York Times, NBC Nightly News, CNN, CNN en Español, Univision, Telemundo, TV Azteca, Televisa, Rompevientos TV, Fox News, Daily Show, Democracy Now! , NPR (Morning Edition/All Things Considered), San Diego Union Tribune, SF Chronicle, LA Jornada, La Reforma, El Proceso, Semana (Colombia), Los Angeles Times, AP, AFP, Christian Science Monitor, Dallas Morning News, St. Louis Post Dispatch, Los Angeles Daily News, Washington Examiner, Common Dreams, Huffington Post, and many others.